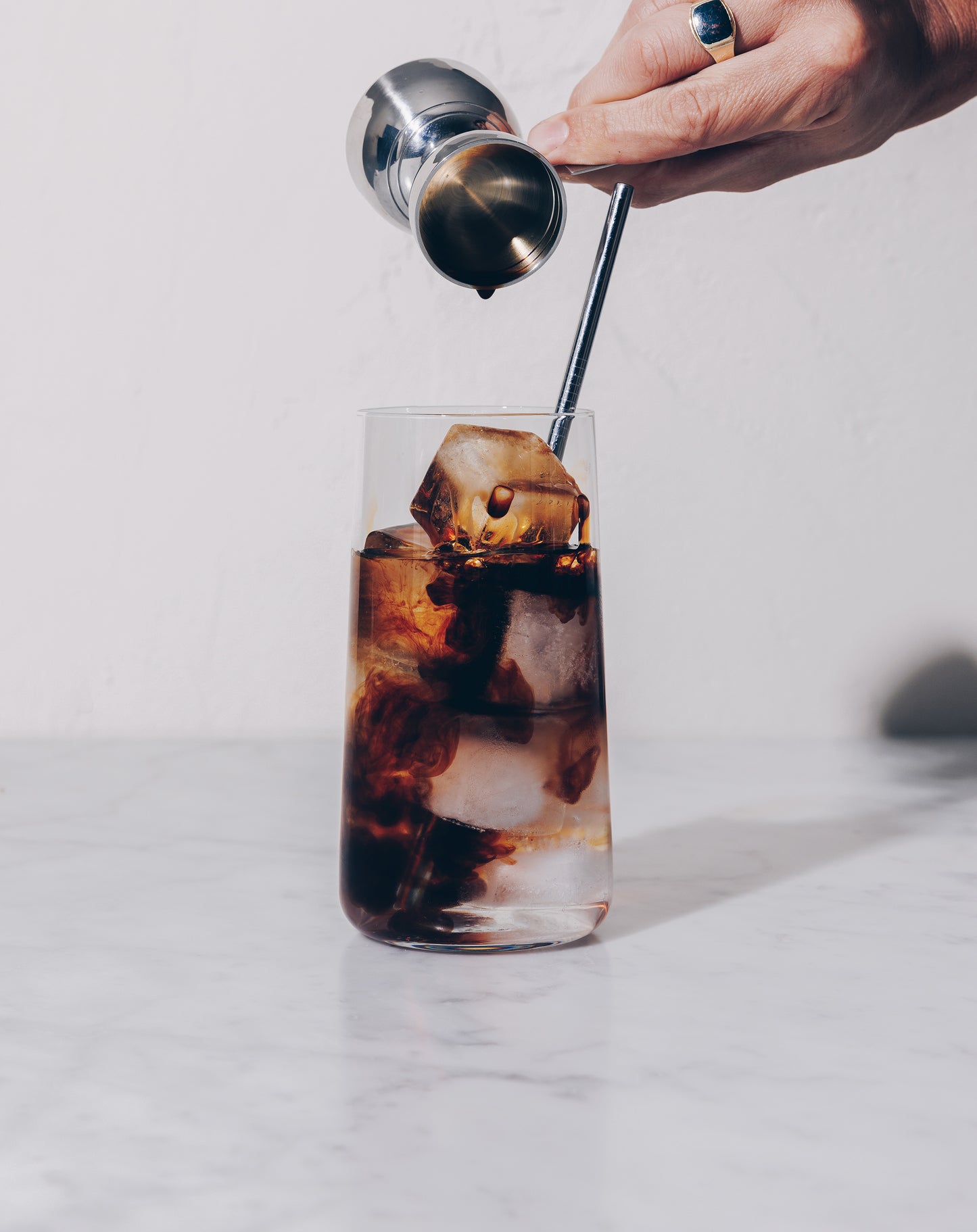 Hi - I'm Mariella, co-founder of Kloo. And I want to make it easy for you to re-discover coffee.
Just like many others, I've always loved coffee. When I immigrated to the U.S. from Korea, I ended up finding community with coffee lovers. This began my own process of re-discovering coffee. I started learning how to roast, different ways to brew, and how to identify the unique flavors in each bean. A drink I used to need to wake up transformed into a way to savor the moment.
10 years have gone by... and my passion has never been greater. Along the way, I became a Q grader - that's like a master sommelier of coffee.
I invented Kloo because I wanted others to find coffee's magic without years of effort. Kloo creates a way to make craft coffee that leaves all the technique and process to the masters - if all you have to do is pour and enjoy, then you can spend less time worrying about techniques and equipment and more time finding flavors you love. That's what I call re-discovering coffee - tasting nuance in a once-familiar drink, and loving it!
Hope you enjoy your journey as much as I have.
If you are curious how we make Kloo taste so great, it's pretty simple. We just do things really differently than a normal coffee company.
It starts with the basics: the highest-grade beans. The best beans are called "specialty grade" and have "cupping scores" of 80 or better. We look for scores of 85 or better (in addition to taste-testing everything ourselves).
Then starts the harder part: Turning beans into Kloo and getting it to you.
- First, we carefully roast our beans in-house in a tailored process to bring out each bean's unique flavor profile.
- Second, we age the roasted beans exactly the right amount of time before brewing so that the flavor appropriately matures.
- Third, we brew small batches of concentrate in yet another tailored process designed to accentuate each bean's flavor profile once more.
- Fourth, we age our concentrate just enough for the flavors to mature - focusing in on the best notes.
- Finally, we keep your concentrate refrigerated on its journey to protect it from temperature-driven flavor changes.
Doing all this isn't easy. We do it because we take pride in our craft. Because we believe that coffee is worth enjoying.